How to Know If Your Skin is Happy & Healthy?

How to know if your skin is healthy?
You may observe your skin health by the way it looks and feels. Obvious issues like acne, redness, and bumps are the first indications of unhappy skin. Hydration and elasticity are good benchmarks too – does your skin feel tight, dry or uncomfortable?
How do you improve your skin health?
Good skin takes more than just a set of skincare. It requires multiple puzzle pieces that you need to put in place to achieve glowing, beautiful skin. Follow these HOW's to see what you need to pay more attention to!
HOW #1 INTENSIVE SKINCARE REGIME
A good skin care routine is an important first step to prevent skin issues and maintain its overall health. Ensure a good balance with the most basic skincare steps – cleanser, moisturiser and to finish off with sunscreen during the day.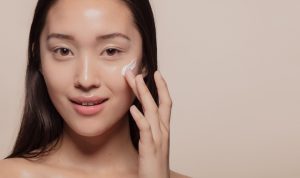 Be selective on your product ingredients and monitor your skin suitability and reactions toward them. There are a lot of beneficial ingredients a product can have, for example Hyaluronic Acid for hydration, Niacinamide for dark spots/blemishes or Salicylic Acid to treat active acne. But there are also harmful ingredients to watch out for!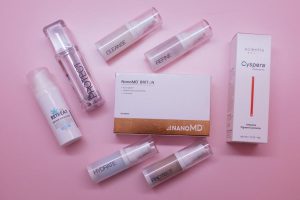 All The Retreat Clinic skincare contains NO Lauryl Sulphates, NO Petrochemicals, NO Volatile Alcohols, NO Artificial Colours, NO Silicones, NO DEA or MEA Ingredients, and NO Mineral Oil. Our best-selling skincare products include:
Essential Cleanser to purify and cleanse
Essential Refiner Toner with Rose essence to soothe & hydrate skin
O2 Refresh Moisturiser with oxygen and Hyaluronic Acid to moisturise & hydrate skin
Repair Emulsion with honey to nourish, soothe & calm sensitive skin
Essential UV Armour Sunblock to protect against UV rays
Acne Drop with Salicylic Acid to fight acne effectively
HOW #2 TREAT EXISTING SKIN PROBLEMS
Curing any existing skin problems is very important to get you on track to better skin health. There are problems that are tougher to treat on your own, so seek professional help if your issues prolong despite making changes to your skincare routine, habits and hygiene.
1) Pigmentation or dark spots
Uneven skin tone issues like pigmentation and dark spots can be caused by internal and external factors. For example, exposure to the sun may cause our body to produce excess amounts of melanin, which eventually causes patches and pigmentation.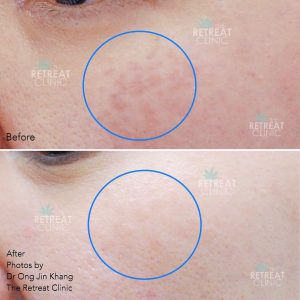 Laser treatment is one of the top-selling treatments here at The Retreat Clinic. Issues like pigmentation, dark spots, scars and blemishes can be reduced by numerous laser treatment options, and with instant results that can be seen just after one session.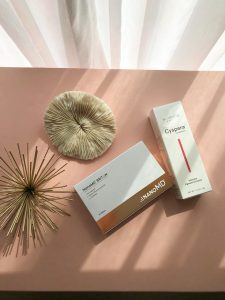 Medical supplements like Nano MD can help control excessive melanin production, improving the deeper structure of your skin to repair and reduce discolourations. With the additional help of topical lotions like Cyspera, pigmentation melanin can be corrected effectively.
2) Acne problems
Severe acne problems can be caused by excessive oil production, clogged pores or even hormonal factors. At The Retreat Clinic, we do thorough assessment with a medical doctor before offering suitable solutions such as our specially-curated medical facials and skincare.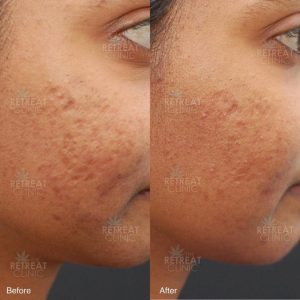 Popular acne treatments at The Retreat Clinic include the Deep-Exfoliating Medical Facial to help exfoliate and clear up clogged pores, which is then supplemented with our mild C-Peel Laser Treatment, plus additional care with products like Acne Drop.
3) Lines and wrinkles
The appearance of wrinkles and lines can be caused by many external and internal issues such as sun exposure or the declining natural Hyaluronic Acid and Collagen in our skin.  Hence why these concerns can be reduced by restoring skin hydration and enhancing the Collagen production again.
Our treatment selections can range from Juvederm fillers, Botox or even Sublime Lift Facial. Juvederm Fillers, which contains Hyaluronic Acid are helpful in restoring the lost hydration and volume of the skin, while Botox helps to relax the muscles that cause the skin to repetitively fold, eventually preventing the formation of wrinkles.
 4) Saggy and loose skin
Skin structure can become weak at some point due to lesser elasticity and Collagen production, resulting in saggy or loose skin.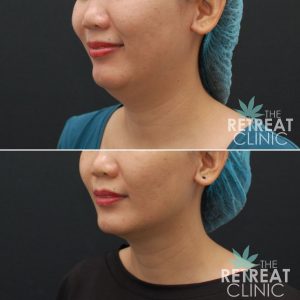 This can be effectively improved with a suitable combination of treatments at The Retreat Clinic – Juvederm Fillers to restore volume, and Exilis to tighten and lift the skin while improving elasticity.
HOW #3 A CLEAN DIET & A CLEAN YOU
Your diet plays a huge role in maintaining your skin health too. Sufficient protein in your diet will ensure supply of amino acids that are crucial for Collagen production, keeping your skin supple. Skin-loving food like vegetables and fruits such as tomatoes can help provide Vitamin C to fight sun damage and brighten up the skin. Avoid processed food, as it can be the cause of dull skin and even breakouts.
It is also important to look into your hygiene care habits. Avoid harbouring bacteria on skin-contact surfaces like your pillowcase and bedsheet, and always remember to be gentle to your skin, like patting your skin gently (instead of vigorously wiping it) when drying with towel. Having enough sleep is also important to prevent tiredness in your skin (plus it's free!) A good night's sleep means better skin repair and better collagen production – less wrinkles and lines!
—
Every individual skin is different, and we strongly recommend you to consult a certified aesthetic physician to evaluate your skin in order to identify the best treatment solution. For consultations with Dr Ong Jin Khang of The Retreat Clinic, please call +6011-3302 8232 to make your appointment. FREE mini consultation available!