#BodybyRetreat: Body Slimming Total Treatment Solution
Achieving your dream body is never an easy feat. But here at The Retreat Clinic, we have a winning formula to help you achieve your desired results better and faster with #BodybyRetreat.
Slimming & contouring programme
The concept of the #BodyByRetreat slimming treatment combination is simple – we address issues from all possible angles of individual body conditions, and improve them with a set of treatments that work wonders TOGETHER.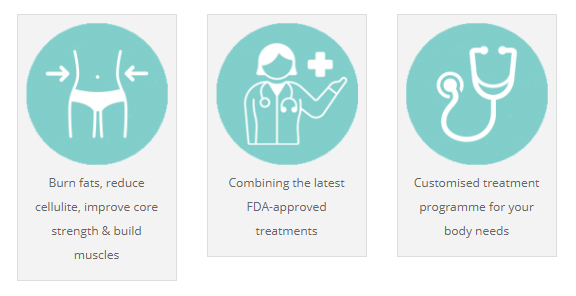 The selection of treatments that are personalised for each patient combines FDA-approved technologies, and is always made carefully as we believe in treating patients based on what they need, not more or not less. #BodyByRetreat combination treatment uses different technologies to achieve quicker and more effective results in a much shorter amount of time as compared to the conventional single-treatment method. The #BodybyRetreat Slimming Treatment Programme covers 4 main concerns of:
Reducing body fats permanently around concerned areas
Improving skin elasticity around concerned areas (due to drastic fat loss)
Improving cellulite concerns
Toning muscles
Our treatments
Reducing fats: Vanquish Me (melts fats for permanent fat reduction)
This procedure is able to target a wider treatment area, including flanks leaving no unevenness or lines of demarcation. Its Selective RF technology causes fatty cells to shrink or be eliminated, reducing fat thickness and body circumference altogether. And contrary to many other technologies, Vanquish Me procedure is suitable for patients of all sizes
Its contactless technology ensures an unrivalled level of patient comfort and safety, while the large treatment area makes the therapy more effective with an average reduction of 29% in the thickness of the fat layer.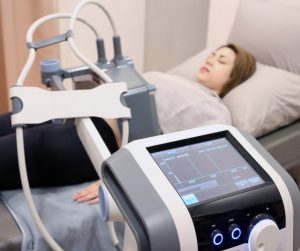 Reducing fats: Coolsculpting (freeze and eliminate stubborn fat)
Coolsculpting is an FDA-approved, non-invasive and non-surgical fat-freezing technology that helps to remove extra fat cells from beneath the skin for 9 areas of the body which are under the jawline, under the chin, the upper arms, back fat, bra fat, the flank area, abdomen, thighs, and under the buttocks. This technology helps to safely deliver precisely controlled cooling to gently and effectively eliminate stubborn fat cells without any downtime.
Typically takes as little as 35-75 minutes, depending on the area treated, Coolsculpting uses a procedure known as cryolipolysis. It works by placing the roll of fat into two panels that cool the fat to a freezing temperature. Research has found that cryolipolysis helps reduce fat layers by 20%-25% at the treated area.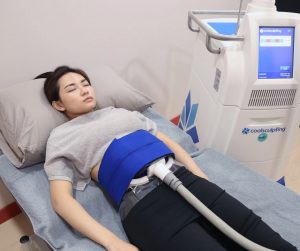 Skin tightening: Exilis (melts even more fats & tightens skin)
A procedure to tighten loose skin, especially after fat loss. Exilis is the first and only device to simultaneously combine radio frequency and ultrasound to treat the deepest skin tissue to tighten skin while also getting rid of smaller pockets of fats – so more fats are reduced!
Using a controlled heating and cooling method, it ensures the correct amount of energy is delivered at the correct depth of treatment. The pulses help reduce the volume of fat cells and accelerate collagen production to firm up the skin and improve skin texture up to an average of 34% looseness.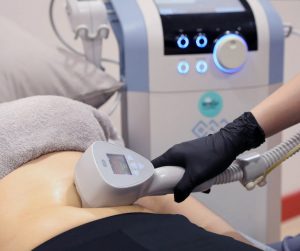 Improve cellulite: Unison (treats causes of cellulite)
The appearance of cellulite can be annoying, especially when you have tried exercising and changing your diet plan. Unison is the only treatment that treats all 5 causes of cellulite and textured skin, including enlarged fat chambers, damaged collagen fibers, loss of skin elasticity, poor blood flow and metabolic waste accumulation.
This non-invasive treatment uses a combination of powerful radio frequency with acoustic wave technology that help improves microcirculation and lymphatic drainage, plus help build collagen for tighter skin, delivering reduction of unsightly dimples and smoother skin texture and tone. Results can last anywhere from 6 months to up to a year.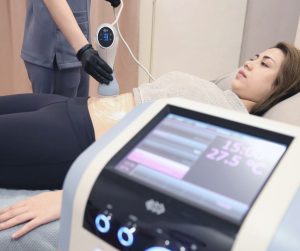 Tone muscles: Emsculpt (tones muscles & burns fats simultaneously)
A clinically-proven treatment, for a leaner and more toned result, Emsculpt is the only FDA-approved procedure to help both women and men to build muscles while burning fat simultaneously.
With the use of non-invasive HIFEM (high-intensity focused electromagnetic) technology, Emsculpt induces 20,000 supramaximal muscle contractions in 30 minutes which is the equivalent of doing 20,000 crunches or squats to increase muscle mass by 16% and reduce fat by 19% at the same time.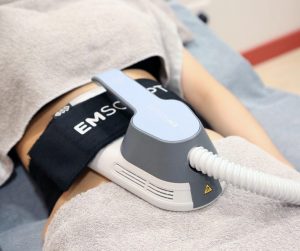 Every individual and body is different, and we strongly recommend you to consult a certified aesthetic physician to evaluate your body and skin condition in order to identify the best treatment solution. For consultations with Dr Ong Jin Khang of The Retreat Clinic, please call +6011-3302 8232 to make your appointment. Limited slots for FREE mini consultations are available – call for more info!