Should I be scared of laser treatments? NOT AT ALL!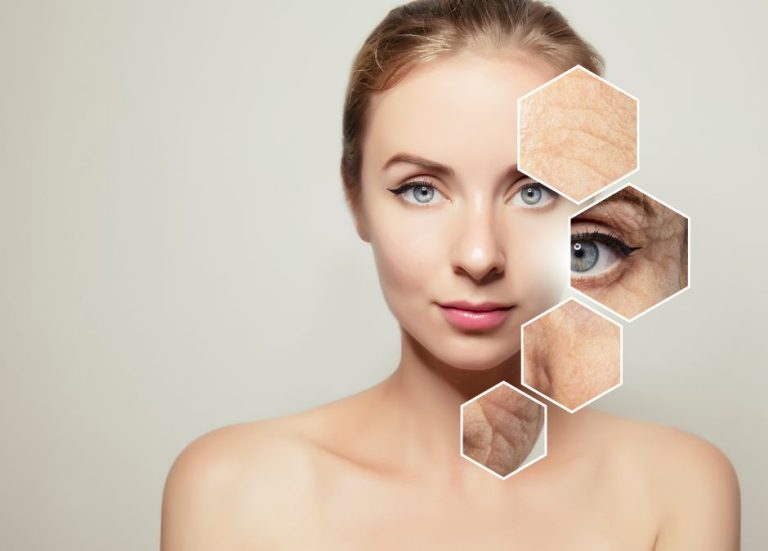 A lot of people wrongly assume that laser treatments will "burn" the skin. This misconception may have scared off many, when it can actually do more good for your skin than you know. 
How does laser treatment work
In dermatology, laser treatment is a skin-resurfacing modality that harnesses the power of light and heat to improve skin tone, texture, and colouration so that our body reacts to heal the tissue by creating a new skin.  It is a highly-precise method of removing damaged skin, while preserving and stimulating the healthy skin layers that lie underneath. The end result stimulates the production of new collagen, resulting in a smoother, firmer, and more youthful appearance.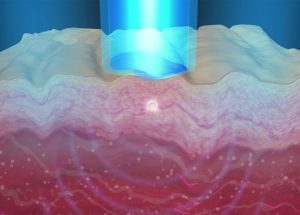 Benefits of laser treatment
Helps reduce fine lines and wrinkles
Fine lines and wrinkles are normal signs of aging. Laser treatment can help target the lines around your mouth and eyes by softening them. Not only will it make you look younger, but your skin will look healthier and smoother.
Treats pigmentation and skin discolouration
If you're looking for a treatment to help even out your skin tone, laser treatment can be the perfect option for you! It can penetrate deep into the skin and remove pigments beneath the skin to make spots on the skin surface disappear.
Tightens skin and encourages collagen production
Laser treatment can help enhance skin tone, encourage the production of new collagen in the treated areas, and also promote more collagen absorption in the surrounding, untreated areas. This will result in a firmer, more youthful skin.
Improves acne scars
Acne scars can be frustrating to deal with with marked and uneven skin affecting your appearance and self-confidence. While the results may vary from person to person, laser treatment is a great option for minimising scars and reducing their visibility. In some cases, scars may be removed altogether!
Reduces the size of enlarged pores
Genetics and age are the two main contributors of enlarged pores that can make your skin uneven and bumpy causing you to feel self-conscious. Laser treatments can make enlarged pores appear much smaller, making your skin appear smooth and even with generally long-lasting results.
Safe laser treatments at The Retreat Clinic
The Retreat Clinic offers only FDA-approved laser treatments to safely treat and target individualised skin conditions. All treatments are conducted by a certified and well-trained physician through strict assessment procedures.
PicoSure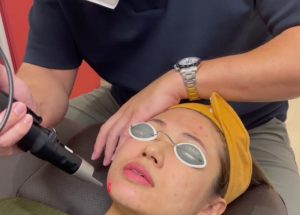 PicoSure is a non-surgical, non-invasive laser treatment that uses laser-optimal wavelengths for treating pigmentary conditions and overall skin revitalisation. It  uses focus treatments to activate your body's natural skin cell process which will lighten unwanted pigment and uniquely stimulate the production of new collagen and elastin for a healthier, youthful looking skin.
Rejuvenation Toning Laser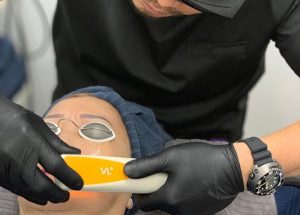 Improves common skin tone conditions such as pigmentation, blemishes, melasma and age spots with extra rejuvenation effect to restore collagen production and increase skin suppleness, with minimal downtime!
Advance C-Peel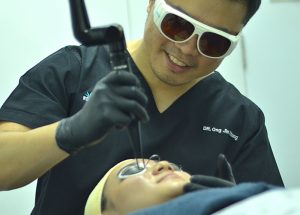 Acne, rough skin textures or open pores? Our special Advanced C-Peel tackles existing acne problems, balances the skin's natural oil production and purifies clogged pores to reduce the appearance of open pores and acne in as little as one session!
Skin Corrector Series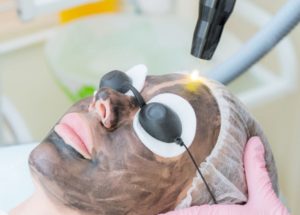 Refreshes the skin by improving wrinkles, lines, pores, saggy skin and common unwanted skin appearance. It is the perfect route to address a series of skin concerns under one treatment solution.
—
Every individual's skin is different, and we strongly recommend you to consult a certified aesthetic physician to evaluate your skin in order to identify the best treatment solution. For consultations with Dr Ong Jin Khang of The Retreat Clinic, please call +6011-3302 8232 to make your appointment. FREE mini consultation available!