Aesthetic treatments: Always go for the safest, FDA-approved ones!
We often see products being marketed as 'FDA-approved' but what exactly does it mean and why is it important for us consumers to look out for this certification?
FDA, short for U.S Food and Drug Administration, is one of the most influential regulatory bodies in the world that is responsible to protect and promote public health. All FDA-approved products have been regulated and supervised, which also means each of them are proven to be beneficial, with benefits outweighing risks of intended use.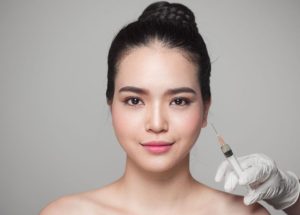 Aesthetic medical treatments have been a great help for consumers to feel confident and comfortable in their own skin. From head to toe, you name it – there is always an aesthetic treatment that can help. Given numerous options in the market that you can pick, your safety and health should be of utmost priority. The answer is to always look for the safest, credible treatments and practitioners.
How would you know if you are undergoing treatments that are safe for you?
Always try to understand the treatment well so that you can make a wise decision. When it comes to aesthetic treatments, cost should never be the first thing to consider. Cheap options with no clinical supervision has tendency of unsafe conduct, which may cause you harm such as infections or other more serious complications. Consult with professionals who analyse your needs and who will educate you on the procedures. And lastly, always do your own research to ensure that you are in credible hands with FDA-approved machines or products.
What are some of the latest face and body FDA-approved aesthetic treatments that are widely used by professionals?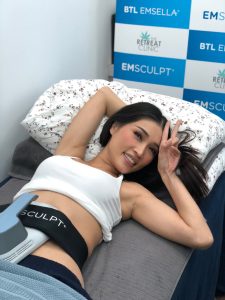 Emscuplt is a FDA-approved innovation made for body-contouring that involves zero surgery. It is non-invasive with dual-function to burn fat and build muscles, helping you achieve your desired body in the most convenient way! Emsculpt uses HIFEM (High-Intensity Focus Electromagnetic) technology which induces supramaximal muscle contractions. It is super effective to get results as if you just did 20,000 sit ups in just 30 minutes!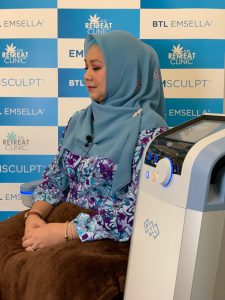 Emsella – Just sit in a chair-like device to improve your daily life! Emsella is a quick, effective and painless treatment especially for women suffering from urinary incontinence. With focused electromagnetic energy, a single session induces supramaximal contractions to help you regain control of your pelvic floor muscle and bladder. When your pelvic floor muscle is back in shape again, everything will feel better, and your sex life will be improved too!
Coolsculpting – Having trouble with losing fats despite an active lifestyle and healthy eating? With FDA clearance to treat 9 different areas of the body, eliminating fat has never been easier. This fat-freezing technology helps to freeze fat which your body will then eliminate naturally and in 2-6 months time, about 20%-25% fat reduction can be observed in treated area!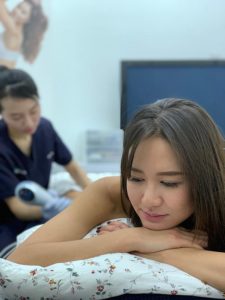 Unison helps to reduce cellulite and improve loose skin including those caused by pregnancy! Cellulite are not merely fats but also caused by many other reasons including poor blood flow. Unison uses clinically proven technologies of radio frequency and targeted pressure energy that are effective to increase collagen production and skin elasticity that will help restore skin strength and tightness.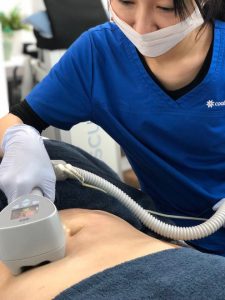 Exilis is a non-invasive head-to-toe treatment that combines radio frequency and ultrasound to uplift saggy skin, reduce fine lines and improve blood circulation. Exilis also has a second handpiece for the body that can be used to burn fat and tighten skin.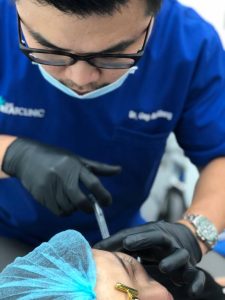 Line Smoother– Did you know that repeated muscles movement from our facial expressions can cause wrinkles and lines to appear? Frown lines, smoker lines, horizontal forehead lines are some of the common areas that will in time form signs of aging. This is why this treatment comes to the rescue. It helps to paralyse these small muscles, which delays the formation of wrinkles and lines.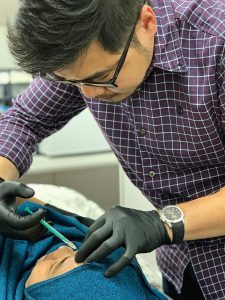 Juvederm – As you age, your face will lose its volume and the production of natural substances such as Hyaluronic Acid (HA) that helps to retain hydration and maintain your skin elasticity decreases too. Fillers like Juvederm helps to restore facial contours and improve signs of aging, keeping your skin looking plump and youthful. Formulated with HA, there are different fillers to address different areas of concern; Voluma helps to restore volume of your cheeks, Volbella to add fullness to your lips, and Volite to reduce the appearance of lines.