Why losing too much too soon is not good for you
It is normal to want to lose weight as fast as possible. With many products and diet programmes claiming fast weight reduction, it is a given that many are drawn to the method. But losing it too fast could have scary consequences.
Not the best strategy
Losing weight doesn't necessarily mean losing fat because the number on the scale does not differentiate between fat and muscle mass. It will result in the loss of muscle mass as a lot of the weight loss might actually come from muscle and water. It is actually harder to lose weight when you don't have enough muscle mass to help burn the calories.
In addition, losing weight rapidly will result in loose and saggy skin as it does not give our skin adequate time to gradually shrink and tighten. And that means you'll be left with loose flaps of skin around your stomach, arms and other areas of the body.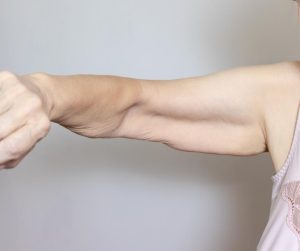 Here's the best solution
There are no shortcuts to losing weight, but losing it correctly is the right way. At The Retreat Clinic, we offer a complete solution that addresses all your bodysculpting concerns. The journey to a fitter body is more than just losing weight – we help you look into how efficiently you are losing fats, how to tone up those muscles, and definitely how to tighten back the skin after losing fats under your skin!
What makes this an even more reliable solution is that every procedure is FDA-approved and conducted by a certified aesthetic physician, where proper body assessment and consultation will be done prior to any treatments. There is no one solution that fits all – every treatment plan differs on the patient's body needs and conditions. Working with our Doctor, Dr. Ong Jin Khang at The Retreat clinic, we will ensure your individualised plan addresses your health concerns and goals at their best.
All #BodybyRetreat treatment plan is highly customised to individual needs. Every individual's body is different, and we strongly recommend you to consult a certified aesthetic physician to evaluate your body in order to identify the best treatment solution. For consultations with Dr. Ong Jin Khang of The Retreat Clinic, please call +6011-3302 8232 to make your appointment. FREE mini consultation available!