Weight loss is overrated, here are the reasons why!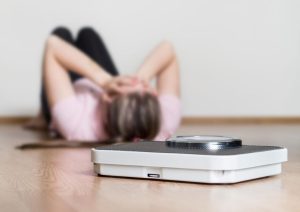 Starving yourself to lose weight fast? Sure you can…
…but not only will you lose fats, you will also lose muscles and 'gain' unwanted loose skin (that, and you're also losing nutrients and vitamins that your body needs). You should never just settle down with "losing weight" as your objective – honestly, that route has been taken by many and it is ineffective in the long run and most importantly, unhealthy.
Instead of focusing on weight loss and measuring solely with a measuring scale, pay attention to these THREE important factors to set your goals right: fats, muscles, and skin.
Fats
Of course, in order to achieve your desired body, you will need to lose excess fats.
While this can happen with different methods available out there, your fat loss plan must be done strategically, incorporated with maintaining + building muscles, and ensuring minimised skin sagging, en route to your ideal body.
Muscles
 When you lose weight at an unhealthy pace, you will most probably end up losing muscle mass that is supposed to keep you looking lean and toned, while keeping your strength on.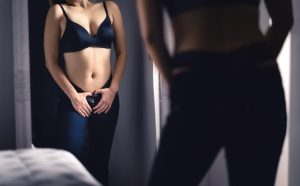 Most extreme dieting plans restrict too much calories too quickly, which may cause your body to break down your muscles instead of fats for energy hence why merely trying to 'lose weight' is never the best choice to go about slimming down.
Skin
As you gain more fats and your circumference increases, your skin surface stretches to accommodate your body, which is why your skin can lose its underlying support when you suddenly lose significant amount of fats and muscles.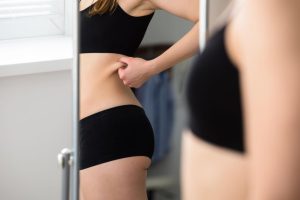 This is why it is important to manage your slimming down journey well, and to ensure you don't lose your good mass of muscles underneath to maintain support of the skin.
What can you do to prevent muscle mass loss and loose skin? 
Common rule of losing weight is through calorie deficit, which means you eat less calories than you burn – and it is true. However this should be done carefully with the right plan. A good combination of the right eating habits (plenty of protein!), the right exercises to burn off the fats and build muscles and the right pace (every step is a progress, don't rush it and take your time!) will yield the results that you want.
Try #BodybyRetreat body-sculpting and slimming programme
We use a combination of safe FDA-approved treatments that target different elements – fats, muscles and skin, to ensure our patients slim down in the most desirable way. Our programme has been proven effective through highly personalised plan where each patient's treatment needs are identified through thorough body assessment and monitoring.
Strategically targets all 3 most important elements of body sculpting, #BodybyRetreat is the perfect slimming programme for you!
Depending on what your body needs, our combination of treatments using Vanquish Me, Coolsculpting or Emsculpt have a different approach to target fat loss. Muscles can then be built with 20,000 supramaximal muscle inductions per session using Emsculpt. And lastly, skin tightening can be done with Exilis or Unison to ensure a toned body with tightened skin. The Retreat Clinic is also among the best 5 clinics to offer Coolsculpting, according to Trusted Malaysia – click here to see the article!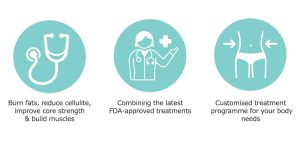 Just remember: Fats > Muscles > Skin are the main elements to take into consideration when trying to achieve your ideal body. 
#BodybyRetreat treatment plan is highly customised to individual needs. Every individual's body is different, and we strongly recommend you to consult a certified aesthetic physician to evaluate your body in order to identify the best treatment solution. For consultations with Dr. Ong Jin Khang of The Retreat Clinic, please call +6011-3302 8232 to make your appointment. FREE mini consultation available!