Skin care routine that worsens your acne instead of helping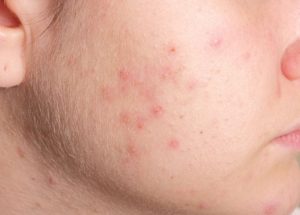 Instead of constantly looking for the best zit cream to solve your acne problems, sometimes it is best that we look at the root of the problem to control and prevent your acne from worsening. What are the underlying causes of acne that you may have not been able to understand?
Weak and Damaged Skin Barrier
It may not seem like it, but your uppermost layer of skin is working very hard as we speak! Your skin barrier, that is the stratum corneom of epidermis protects the deeper layers of your skin against environmental stressors, harmful chemicals and bacteria that can cause skin irritations, redness, rashes and subsequently, acne. A compromised skin barrier leaves the skin in a sensitive state, which makes it even more prone to acne breakouts.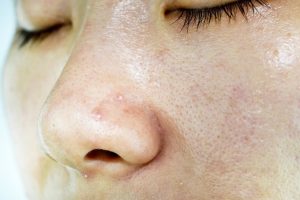 There are natural factors that can cause skin barrier damage such as age and skin colour, but taking care of its health is just as important. A lot of times we get stuck in a skincare routine that we think is helping, but actually is damaging and thinning out the skin without us realising it. A healthy skin barrier is able to balance your skin hydration better, and makes your skin more resilient to uninvited conditions, including acne.
But how to ensure your skin barrier health is restored?
DO mind your skin's pH level. One of the biggest factor that contributes to healthier skin barrier is a well hydrated skin. Pick a mild product that balances but does not strip off your skin's natural moisture. Avoid over-foaming cleanser and products that contain astringents, like alcohol and witch hazel, that can further dry out and expose your skin to irritants and bacteria.
DON'T scrub. Physical abrasive scrubs should be long forgotten of! Although some people may like the fresh-feeling after scrub, the outcome may not be as nurturing as it feels. Using scrubs can actually cause micro-tears trauma which makes the skin more susceptible to bacteria, causing it to be flaky, dry and sensitive. Instead, use a moisturiser that is rich in skin-loving ingredients such as Hyaluronic Acid that can help regulate your skin-moisture and build up your skin barrier in the long term.
Wrong Practice on Skincare Products
There are two common mistakes people with acne problems always intuitively do. One, is they do not include moisturiser in their skincare regime because it is 'too oily', and second is that they put too much acne spot treatment in one go.
So, what are the correct practices for acne-prone skin?
DO apply a suitable, acne-friendly moisturiser that is oil-free and non-comedogenic. Having acne can make you think that your skin is already so oily, that applying moisturiser will worsen the condition. However, this is untrue as a well-moisturised skin is the key to better sebum regulation that is able to calm acne inflammation. Moisturising can also help your skin better tolerate acne spot treatments that can be drying to the skin.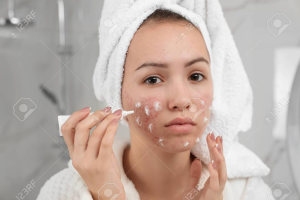 DON'T over-treat! Although you may think applying a load of zit cream can immediately reduce your acne, it can actually trigger the skin to do the opposite. Acne spot treatments are commonly drying, and when your skin is overly dry, it can cause redness and excessive oil production that can worsen your acne. Sometimes, a little does go a long way.
Clogged Pores
You have been doing your skincare routine in the right order diligently – but why are you still getting acne? Check on your skincare products. There may be sneaky ingredients that have been causing the clogging of your pores. Some products do contain heavily-moisturising agents like mineral oil, or unnecessary chemicals like fragrances that can clog the pores, encouraging acne bumps on your face.
How do you prevent clogged pores?
DO be aware of the ingredients in your skincare. Instead of merely trusting what the skincare company claims, get smart and investigate the ingredients of your skincare products. Are there any ingredients that are not supposed to be there? Avoid alcohol, stearates, lanolins, and the list goes on. The easiest approach is to always look for the 'non-comedogenic' label on your skincare, which simply means that a product contains ingredients that won't clog or block the pores on your skin.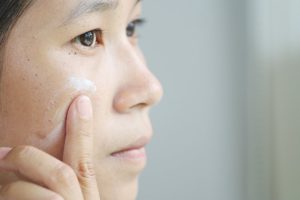 DON'T forget to double-cleanse if you wear makeup to make sure no residue, bacteria and dirt are left to clog your pores. And try to keep your hair away from your face as much as you can, as your skin may not like the product and oil transfer from your hair!
What does our Doctor say?
Dr Ong Jin Khang, consultant aesthetic physician & founder of The Retreat Clinic, shares some useful tips when dealing with acne-prone skin: "Always keep your hands away from your face, and never pick or squeeze your acne as this can potentially irritate the skin. And if your acne worsens and you are stressing out, it is a good indication that it is the time to seek professional help".
As mentioned by Trusted Malaysia, The Retreat Clinic is listed as one of the best aesthetic clinics in Malaysia!
The solution that The Retreat Clinic offers
At The Retreat Clinic, there is no one-size-fits-all solution. Everyone may be suffering with different issues from various causes, which is why it is important that we do a thorough assessment and proper consultation on your condition. We believe all our patients should be equipped with the right knowledge to make an informed decision.
 Our solutions are FDA-approved, and may vary according to our patients' needs. They range from:
 Injections to reduce the acne within 24 hours, as an instant solution especially when patients have an event to attend in a few days
Lasers to reduce the acne marks
Lasers to reduce oil production
Medication to control bacteria and oil production
Medical facials to remove 'blackheads' and 'whiteheads'
Peels to reduce bacteria and oil production
Every individual's skin is different, and we strongly recommend you to consult a certified aesthetic physician to evaluate your skin in order to identify the best treatment solution. For consultations with Dr. Ong Jin Khang of The Retreat Clinic, please call +6011-3302 8232 to make your appointment. FREE mini consultation and 0% interest installment plan available!