Can I Get Rid of Eyebags Permanently?
Having issues with puffy or dark undereyes? Wish that they would be gone? Is that even possible?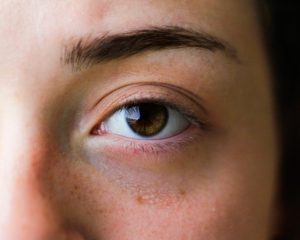 We understand how frustrating it can be to wake up in the morning and see yourself with those puffy eyes. They can make you look tired and haggard, eventhough you had a good night's rest. Is removing them for good possible?
But first, how do we get eyebags? Eye bags can be caused by different factors – such as your natural aging process where your skin slowly loses its elasticity, or it can be due to family genetics. Other than that, it can also be due to allergies or high salt content in your diet that causes the "swollen" look.
Are there home remedies that can get rid of eyebags?
You might be wondering if there are any DIY methods that can help you say bye-bye to your eyebags. Sorry to disappoint – but the reality is that home remedies often only provide temporary relief for less serious conditions. At some point, medical solutions will be required for more effective results. But hey, it doesn't hurt to try right?
Do not ignore the basics! You will be surprised to learn how staying hydrated and having a good night's sleep can help relieve the look of your puffy eyes and make you look a lot more refreshed!
Cold compress is the classic! We often see people putting on chilled cucumber or a refrigerated spoon on the eye area. This works to reduce swelling as it actually helps to reduce blood flow around the area!
Caffeine! This can help blood vessels constrict quickly for some temporary relief. Many skincare companies sells skincare products that contain caffeine for this purpose, but you can just use something as simple as chilled tea bags!
Apply your eye cream. Eye creams are commonly packed with hydrating ingredients, which is great to maintain your under eye hydration, reducing lines and wrinkles!
But here's a more long-lasting solution to get rid of eyebags
For more severe cases, temporary relief may not be enough. There are non-surgical medical solutions out there now that are quick and very effective in improvingeyebags issues drastically.
Dermal Fillers
Doctors may suggest fillers for the optimal solution to fresher looking eyes.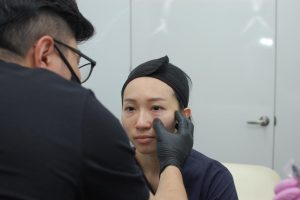 Dermal filler uses hyaluronic-acid content, an element similar to what our body naturally produces to retain water in the skin. This treatment is typically placed in targeted areas to create a smooth transition, instantly lifting up the tired eye look caused by eyebags. Results are semi-permanent where it can last up to 12 months, which you can choose to maintain if you like the results! Instant results can be seen in as little as one session – and it is common for patients to walk into the treatment room with eyebags, but come out minutes later looking a lot better!
Here's an example by The Retreat Clinic!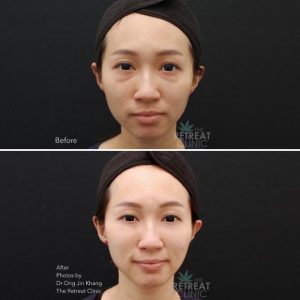 At The Retreat Clinic, our certified aesthetic physician only uses FDA-approved dermal fillers, and prior assessment will be done on each patient to identify the best specific spots to treat and produce the best possible results. A very experienced pair of hands is definitely needed here to ensure flawless results. The best thing about this treatment is its minimal downtime with no pain at all!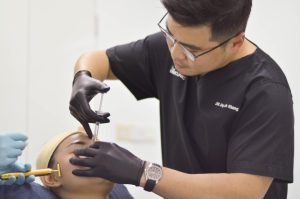 Like our physician Dr Ong Jin Khang always says "good results is when everyone notices, but no one knows!" The possibilities of dermal fillers are endless – aside from just treating eye areas, it can actually be used for many facial definition and improvement reasons, such as to fill in wrinkles and lines, plump up lips, lifts up cheeks, define jawlines and nose bridges, and many more!
Where should you go for treatments?
Your eyes are one of the most delicate parts of the face, and it certainly requires the best care possible. Especially when it comes to aesthetic treatments, finding an experienced and highly skilled professional is super crucial. Do a quick research and ensure your doctor is certified, and the clinic you are going to is properly registered!
Every individual's skin is different, and we strongly recommend you to consult a certified aesthetic physician to evaluate your skin in order to identify the best treatment solution. For consultations with Dr. Ong Jin Khang of The Retreat Clinic, please call +6011-3302 8232 to make your appointment. FREE mini-consultation and 0% interest installment plan available!