Body Aesthetic Treatments: Too Good to be True?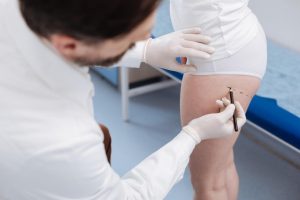 Working out and a healthy diet has always been the two key factors when trying to get fit. However, it can be tough for some to lose stubborn fats – which is why body slimming treatments are good alternatives to help you achieve your ideal body.
There are many good choices of safe medical aesthetic solutions available in the market now that can effectively address body concerns, but there are also many misconceptions and myths going around which we are going to debunk in this article so that you can make an informed decision for yourself.
So what are the common misconceptions people have toward aesthetic slimming treatments? In this article, we will reveal the truth.
1. Aesthetic body-slimming treatments are painful
Surgical treatments are known to deliver effective results, but the recovery part may not be such an enjoyable experience as it can be painful and it takes time. Well, lucky for us surgical treatments are no longer the only options to go. With constant new scientific findings and technology, the aesthetic slimming world has evolved by a lot and if having to go under the knife is not your cup of tea, consider trying the non-invasive options available out there. The best part is they are effective, efficient and safe too! Most non-invasive treatments like Coolsculpting, Vanquish Me, and Emsculpt come with zero downtime, so you can just go about your day as usual. Just head to a medical clinic to consult with a certified doctor and explore your options. At The Retreat Clinic, our core is to offer FDA-approved non-invasive body slimming treatments which are highly effective and with zero downtime!
2. But I heard non-surgical body slimming treatments are ineffective!
This is certainly untrue. Believe it or not, with today's amazing medical-science technology advancements, doctors around the world are able to suggest patients with some of the best, effective treatments even if they do not involve knives or needles, and are FDA-approved.

Non-surgical treatments use unique technology – such as radio frequency, infrared, electromagnetic, etc – that can target specific concerns effectively, whether to burn fats, tone muscles, smoothes cellulite and more. The Retreat Clinic offers the #BodybyRetreat programme that combines the usage of multiple treatments that compliment each other's function to ensure the best possible results that are personalised to individual patient's body needs.
3. Non-surgical aesthetic body slimming treatments' results only last a short while
Technically, non-surgical aesthetic slimming treatments can actually yield long-lasting results. Too good to be true? Each unique technology used in the treatments are medically and scientifically explainable to target different issues to suit how the body actually works.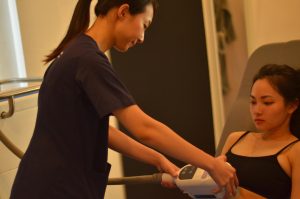 Let us take an example of the treatments used at The Retreat Clinic – Coolsculpting, a fat-freezing technology that is also used worldwide by doctors to reduce fats. This treatment works by freezing off selection of fat cells, eliminating the dead fat cells permanently out of the body through the body's natural fat elimination process. Or another example is Emsculpt, a fat burning and muscles building treatment that uses High Intensity Focused Electromagnetic (HiFEM) technology works effectively to induce thousands of supramaximal contractions – similar muscle contractions you do when you work out, just thousands more efficient. So no, non-surgical aesthetic body slimming do not only last a short-while.
However, even with long-lasting results, it should not be an excuse to stop eating healthy and working out as these treatments do not guarantee prevention of fats regaining or muscle loss in the future. Like every other slimming down method existed, results need to be maintained with a healthy and balanced lifestyle.
4. I can rely on these body slimming treatments without working out and watching my diet
Achieved the desired results after procedures are done? You should not just stop there as your health condition should still be your utmost priority, and a healthy lifestyle is still the way to go. A lot of people can 'look good' but not have the best health.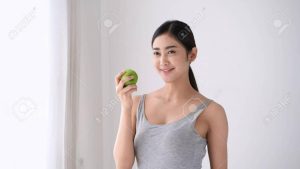 Plus, you can even enhance the results if you continue with the right eating habits and workouts. While the body slimming aesthetic treatment results are long lasting, it is possible to gain back fats if you constantly go without proper maintenance – and that's the last thing you want to happen!
5. Aesthetic body slimming treatments are only for women
Aesthetic body slimming treatments are for everyone that fit as a suitable candidate, including men!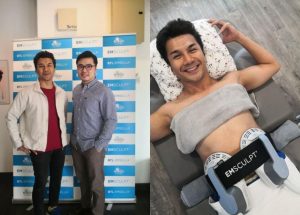 At the end of the day all bodies are different, which is why crafting the right treatment solution is crucial for every patient, regardless gender. Prior to any decisions, professional aesthetic practitioners will conduct a thorough body assessment on individual patients to identify area and factor of concerns.
And there you have it,  common misconceptions about aesthetic body slimming treatments. Before going on the next steps, one thing to know when choosing the right aesthetic clinic and treatment is the SAFETY. Be fully aware of the background of your clinic and always choose a certified aesthetic doctor, and do not forget to ensure that all treatments offered to you are safe and FDA-approved. Know all risks before making your decisions.
#BodybyRetreat treatment plan is highly customised to individual needs. Every individual's body is different, and we strongly recommend you to consult a certified aesthetic physician to evaluate your body in order to identify the best treatment solution. For consultations with Dr. Ong Jin Khang of The Retreat Clinic, please call +6011-3302 8232 to make your appointment. FREE mini consultation available!